So, I finally recieved all of my super ultra plush felt from jo-anns! I decided I would try to make my own patterns, as I had never done it before! After a few practice-runs, these are the cuddly creatures I came up with: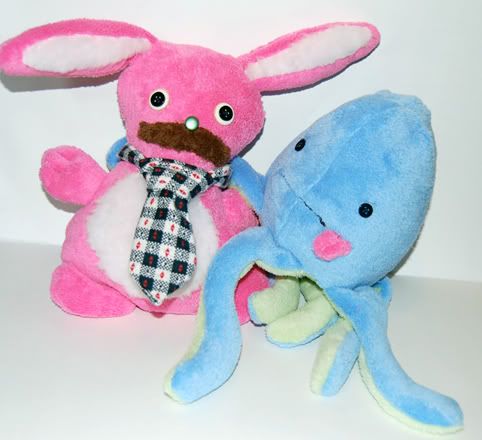 Oscar the Businessman Bunny, and Six the not-so-Octopus
These were super fun to create, and they are both for sale in my
Etsy Shop!
I'm definitely going to be making alot more plushies in the future, especially for Valentine's day! Hopefully, I'll get some good sales!
It's been snowing like crazy lately, so possibly today i'm going to go out with my Nikon and snap some pretty pictures of it.